My Favorite Raggedy's

&nbsp &nbsp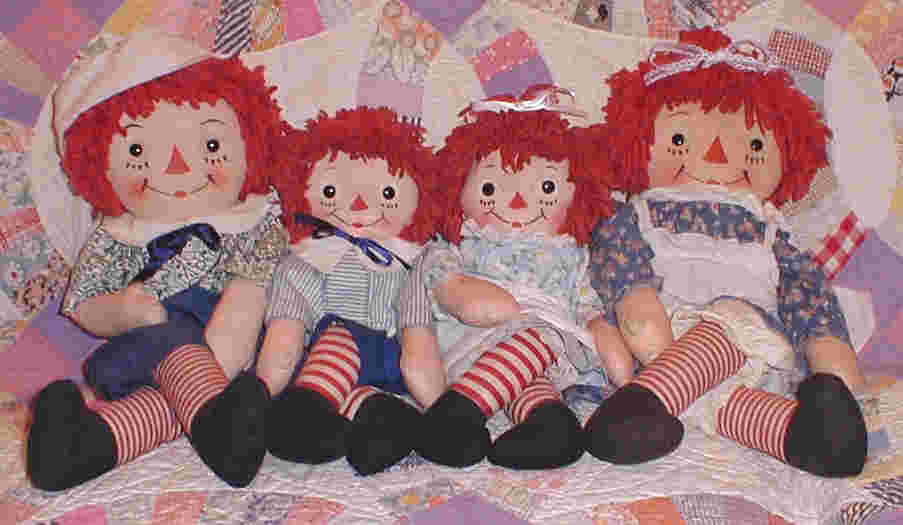 THESE ARE SOME OF MY ABSOLUTE FAVORITES! THEY ARE GEORGENES THAT ARE ALSO REFERRED TO AS "SILSBYS" AND WERE MADE IN 1946--THEY HAVE A PARTICULARLY ADORABLE FACE!! DON'T YOU THINK??
&nbsp
DON'T WE HAVE GREAT LOOKING LEGS?? THESE GALS ENJOY BEING A LITTLE DIFFERENT!
&nbsp
THESE SWEETIES HAVE UNUSUAL VERTICAL STRIPED LEGS!!
&nbsp
THESE ARE MY ADORABLE BELOVE BELINDY DOLLS. THE ONE ON THE LEFT IS GEORGENE AND THE ONE ON THE RIGHT IS KNICKERBOCKER.
&nbsp &nbsp
I can be reached at:


kjames@usit.net