&nbsp
THANKS FOR STOPPING BY--HOPE YOU SEE SOME RAGGEDIES OF INTEREST AND COME BY ANY TIME!

&nbsp
I BEGAN COLLECTING RAGGEDIES A FEW YEARS AGO WHEN I CAME ACROSS AN OLD PAIR OF KNICKERBOCKERS THAT I HAD AS A CHILD. I WAS INTERESTED TO KNOW HOW THEY FARED IN THE COLLECTING COMMUNITY, PURCHASED SOME BOOKS ON THE SUBJECT AND FELL IN LOVE!!! I NEVER KNEW THAT RAGGEDIES HAD BEEN AROUND SO LONG OR THAT THERE WERE SO MANY DIFFERENT AND ADORABLE VARIETIES!!
&nbsp

&nbsp



&nbsp
PLEASE SEE SOME PICS OF MY COLLECTION BELOW....MY FAVORITES ARE GEORGENES...THEY REALLY STEAL YOUR HEART! I AM ALSO PARTIAL TO A FEW KNICKERBOCKERS WITH OLDER FACES AND THE OLD HOMEMADE VARIETIES.
&nbsp

If you want to see some of my collection, click on the specific doll buttons below.
&nbsp
My Hubby is also a collector. Let me tell you about his favorite collectible---victorian era apothecary collectibles. He is a pharmacist and has collected old drugstore stuff for about 25 years. He has recreated a 1800's victorian drugstore in our basement, complete with all original fixtures....you can see it in the December (1999) edition of "Collectors Eye" magazine. Be sure to drop him a line if you have anything of interest!!
He can be reached here:

Or visit his page here:



&nbsp

&nbsp &nbsp
Got a question you need an answer to?
Having a hard time finding it on the net?
If so find the answer here.

"Ask Jeeves is a trademark of Ask Jeeves, Inc., Copyright 1996-1999 Ask Jeeves, Inc."
&nbsp

&nbsp
Here are a few links you might find usefull in doll collecting:
| Raggedyland | |collectible links| |collectors message board| |Ebay search page| |Ebay Raggedy Ann search| | Ehay- auctions for country folks!| |Movies on now in your area| |How to spot a mad cow|
&nbsp

Here is my friends page...
A little flakey! But good people!
8-)
&nbsp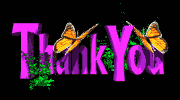 for stopping by and visiting!!!
YA'LL COME BACK NOW....HEAR?

&nbsp
I can be reached at:


kjames@usit.net
You can view my online auctions at Ebay
Or if you


Credits for this page: